Changes to Process for Maintaining/Regaining NRRPT Practitioner Status - Effective September 1, 2016
For more information about maintaining or regaining NRRPT Practitioner status - click here.
Exam Results
The August 13, 2016 exam results were mailed August 24th!
Submit a Newsletter Article
If you would like to submit an article for the newsletter, email or click here and then click on "My Articles" to create one online.

Online Payment
To Pay Dues Online: Click on Members Section, then Members Profile (at this point you must log-on with an Email Address and Password), click My Information and go to the bottom of your membership page to pay dues.
Problem Solving in Preparation for the NRRPT Exam
This book was donated to the NRRPT by David Waite and James Mayberry in June 2002. It is an excellent book that can be used as an examination preparation guide or reference guide for your office. The objective of this book is to guide the reader toward a mastery of working radiation protection problems at the technologist level.
For the order form to purchase this book, click here.
Los Alamos Radiation Monitoring Notebook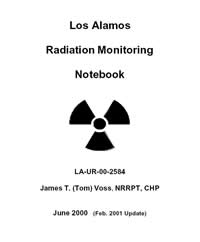 The latest version of the Los Alamos Radiation Monitoring Notebook is available in PDF format here.
NRRPT
P.O. Box 3084
Westerly, RI 02891
DeeDee McNeill DeGrooth (Executive Secretary)
(401) 637-4811 (ofc)
(401) 637-4822 (fax)
(email)